Q Series details and options
The Steeda Q767 Mach 1 and Q500 Enforcer consists of a comprehensive Steeda suspension package that takes your driving to the next level.:
Strictly limited edition of 150 vehicles
Price from €65,495 including 19% VAT - depending on base Mustang vehicle & options

Chassis/suspension:
Steeda Adjustable Front and Rear Anti Roll Bars with Billet HD Mounts
Steeda Ultimate Handling Dual Rate MagneRide Springs*
Steeda Strut Tower Brace
Steeda IRS Subframe Bushing Support System
Steeda IRS Subframe Alignment Kit
Steeda IRS Subframe Support Brace
Steeda Camber Plates
Steeda Jacking Rails
Steeda Vertical link - Polybush
Steeda 2 Point G-Trac Brace
Steeda Performance wheel alignment
Various upgrades:
Steeda EU engine compartment serial number plate
Steeda Interior Plate
Steeda Illuminated Door Sills
Steeda Bonnet Struts
Steeda Black Coolant Tank

*Vehicles without MagneRide receive Steeda progressive springs
Q500 Enforcer:
NEDC fuel consumption (combined) 3 : 12.5 l/100 km; CO 2 emissions: 284 g/km
WLTP fuel consumption (combined) 3 : 12.1 l/100 km; CO 2 emissions: 276 g/km
Q767 Mach 1
NEDC fuel consumption (combined) 3 : 13.6 l/100 km; CO 2 emissions: 311 g/km
WLTP fuel consumption (combined) 3 : 12.4 l/100 km; CO 2 emissions: 284 g/km
The following optional packages are also available:
Wheels pack
OZ Racing Hyper XT HLT 20-inch wheels in a staggered 20 x 9-inch and 20 x 10.5-inch configuration.
Available in Black Gloss – or – "Star Graphite" with Diamond Lip
Equipped with Michelin Pilot Sport 5S tires in 265/35/20 and 295/35/20
McGard Black locknuts
€4,787 incl.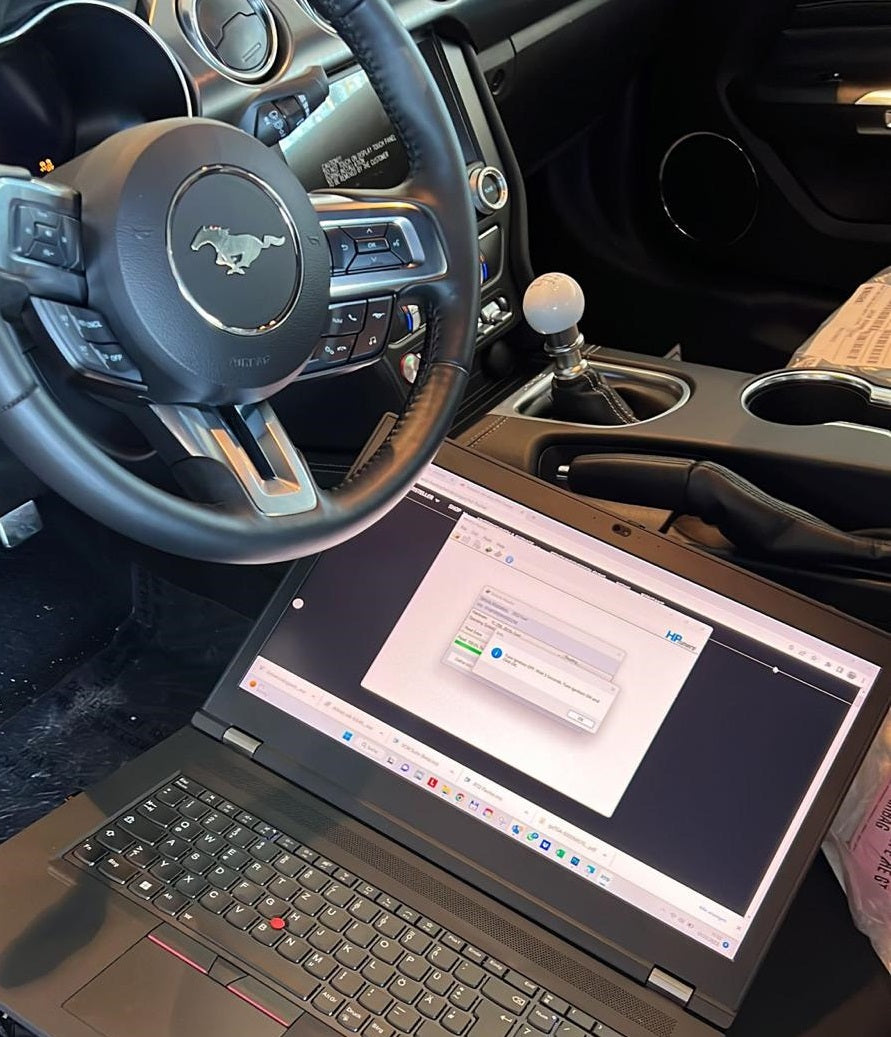 Power Pack
Engine ECU recalibration
- 480 hp
Increased speed limiter
Better throttle response
(Note - Requires the use of premium gasoline/high octane gasoline)
€4759 incl.
Track pack 1 (Q767)
Steeda Adjustable Rear Toe Left
Steeda Front Lateral Left
Steeda Front Tension left
Steeda Bumpsteer Kit
Steeda Rear Camber Adjustment Kit
Ford Performance Knuckle to Toe Link Bush
DBA high performance slot brakes
DBA Extreme Performance brake pads
Goodridge brake lines
€6628 incl.
Track Pack 2 (Q767)
All Track Pack 1 - PLUS
Delete Steeda back seat
*UPGRADE* Steeda camber adjustment kit to Steeda adjustable rear camber arms

€2,056 incl.